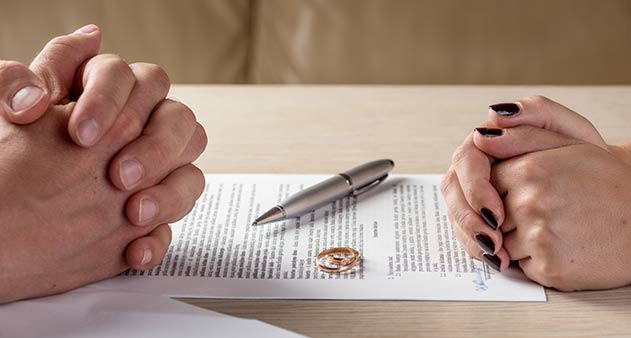 Going through a divorce?
Let me be a resource for you during this challenging time. I can offer insights and solutions gained through my personal experience and help get you back on your feet in no time!
Mortgages and Home Ownership Following Divorce
Women have their own set of problems when it comes to buying a home and applying for a mortgage, especially when it relates to the financial issues associated with overcoming divorce. It can be tough getting a mortgage after divorcing…particularly since divorces can be messy. Let's face it. It can be one of the most traumatic and emotional times in your life. While divorce stories are all different, they often have similar results. Immediately after a divorce, most women are less financially secure. In the worst scenario, child support may not be paid on time. Bills that are supposed to be paid by an ex-husband might not get paid, ultimately affecting the woman's credit. Income tax liens may be filed. Sadly, these problems will prevent her from refinancing her home to pay off some bills. I'm here to tell you that if you have personally experienced some of these problems, it may still be possible for you to buy a home and get a mortgage – perhaps not right away – but planning and the following helpful hints can get you back on track and headed in the right direction.
Getting Back on Track
1.
Call all of your creditors and notify them of the divorce (even if it's still pending). Close all of the accounts – regardless of who was awarded the debts in the divorce decree. It is important to "close this credit chapter" in your life and start your own credit history.
2.
Start to establish credit in your name only. Even if it is a small account, make your payments on time so a lender can see that even though you have had credit problems during the divorce, you can manage credit on your own.
3. Open your own checking and savings accounts. If you are planning to save for a down payment to buy a home, start a special account for that purpose. It's important that you show a history of regular savings – regardless of how small the deposits are.

4. Use child support or alimony as income to qualify for a mortgage. However, if your ex-spouse pays you directly, you will need to provide proof that you are receiving this money on a regular basis.

5. If you have experienced credit problems, have the credit bureau add a statement in your credit report that tells all creditors that the "credit problems" were due to a divorce. If the ex-husband is supposed to take over a joint debt, you can also ask the credit bureau to note it. Planning is the key to turning your credit around. The information on the following page will be helpful when you find yourself ready to buy your own home.

Using alimony and child support to qualify for a mortgageIf you plan to use alimony or child support income to qualify for a mortgage, there are some things you need to know:



1.

You must have received alimony income for a least a 12-month time period and have proof of receipt. If the support is paid through the courts, that is your proof. However, if your ex-husband pays you directly, you need to keep copies of checks and deposit slips.

2. When counting child support as income, lenders can "gross up" your income because it is non-taxable. That means that they can count 120% of your support as income. However, alimony is taxable income.

3. The ages of the children receiving support are important. If the child is over age 15, most lenders will not let you use your child support income for a mortgage. Child support income is usually paid until the child is 18 years old. Child support income that will not be received for at least 3 years into the mortgage will not be counted.



Securing money for your down payment and closing costs.Cash is difficult to accumulate, especially for a down payment on a home. However, there are some conventional mortgage loan programs that require only a three percent down payment.

Where to get your down payment.


Checking and savings accounts
401(k) loans
Income tax refunds
Gifts from relatives
Life insurance loans
Borrowing against your car
Having the seller pay your closing costs
Savings bonds
Selling something of value
Divorce or insurance settlements
If you put your mind to it, you can be resourceful when it comes to accumulating cash. You may have to sacrifice for a while until you get enough money in the bank, but in the long run, it will be worth it.



Whatever you do, get pre-approved ahead of time!There is a difference between being "pre-qualified" and being "pre-approved" for a mortgage.

"Pre-qualified" means that you called a lender, gave them information over the phone, and they told you what they thought you could afford. It was just their opinion, and it means NOTHING. Don't buy a home based upon information some loan officer gave you over the phone.

"Pre-approved" means that you have actually applied for a mortgage, provided tax returns, paycheck stubs, bank statements and paid for a credit report. An underwriter (the person approving your loan) has actually reviewed your information and issued you a letter stating that you have a mortgage loan available to you.

Beware of "fake" pre-approvals or "free" pre-approvals and read the fine print. It usually says that you are not pre-approved at all unless you pay a $350 application fee.

And while you may not be able to get approved for a mortgage right away, don't be discouraged. Get advice on how to restructure your debt to qualify for a mortgage. As for credit problems, making payments on time for a least a year will increase credit scores substantially.

If for some reason you cannot qualify for a mortgage this very minute, there are ways you may be able to do so in six months to one year from now.

provided by