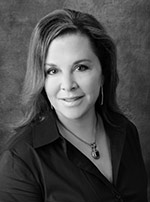 Randee Hainline has lived in Austin since 1999. She has always had a passion for real estate, and spends a great deal of time studying her market and previewing property. Randee held a real estate license while living in California in the early '90's and now brings her experience and energy to the Austin area. "I love living in Austin and exploring the different neighborhoods, uncovering all that each individual area has to offer." Her unique vision helps people find those "diamonds in the rough". Having experience in home renovation and interior design, allows her to guide clients in seeing past unsightly aesthetics that would deter many others. "I pride myself in really listening to each individual client, understanding their needs and always following through."
Randee always puts her clients first, going above and beyond to insure that all of their expectations are exceeded. She knows that real estate is a referral-based business, and works hard to ensure that her clients are happy refer her with great enthusiasm.
If you are looking to buy or sell a home,
call Randee Hainline
. You will not be disappointed.